Share House TSUROGI in English (1/5)
SHEARE HOUSE TSUROGI
Mix in with students and working adults, from across different ages and jobs, all enjoying "the single life, but not living alone."
Begin a new chapter in your life at a share house produced by "Tsurogi"
Please feel free to can come and tour inside. *Please contact us before your visit.
Feel free to consult us if you live too far away to visit.
---------------------------
The 1st floor is the communal area, with a living room, a dining room, a kitchen, laundry room, toilets, bathrooms, and a garden.
The 2nd floor has 20
private rooms, washrooms, bathrooms, and toilets.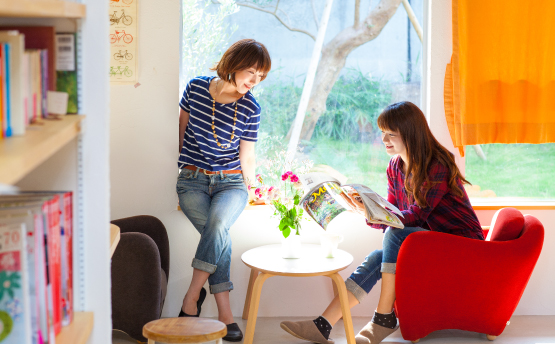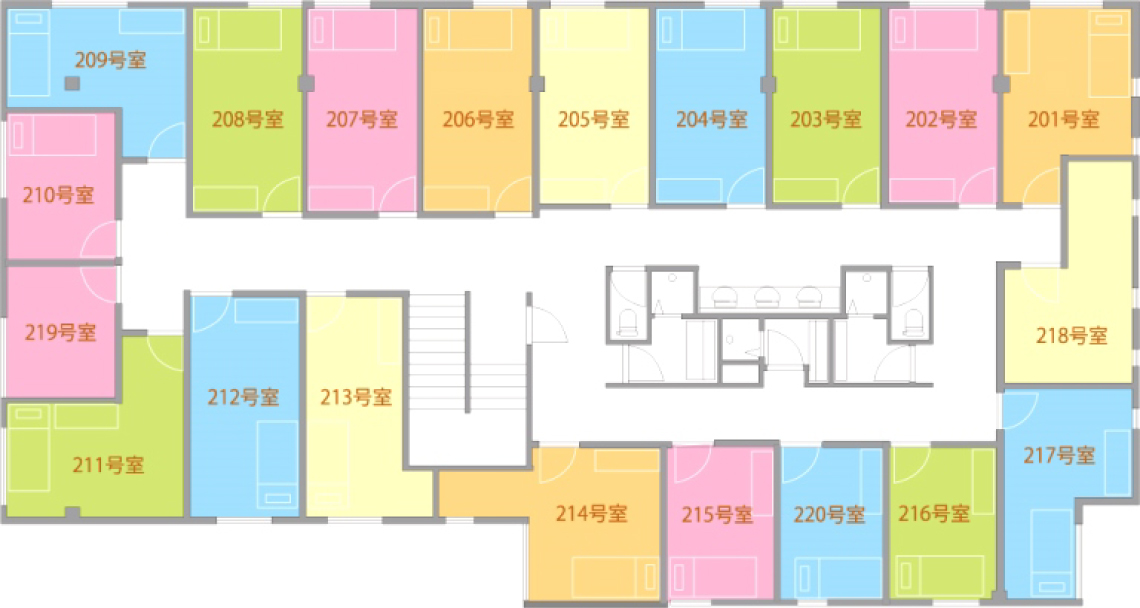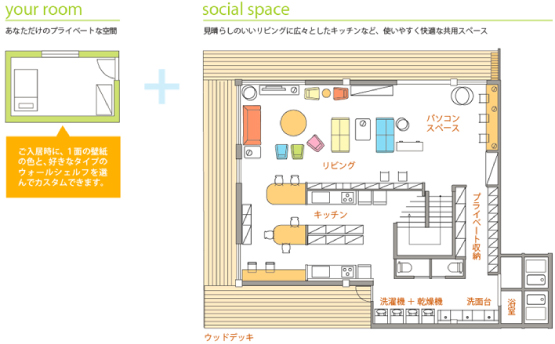 ------------------------------
The entrance hall at the 1st floor is directly linked to the living room similar to a hotel lobby.
Wide windows are placed at the back. The communal living room takes in the natural light and colors from the outside
Aside from the 50-inch LCD TV, refined sofas and idee furniture are arranged.
Find a spot to relax alone, or enjoy chatting with other residents.
The communal area will be cleaned twice a week by our staff.
Another feature is all the natural and Tsurogi-looking interiors, as well as the antiques and arranged plants.
On the bookshelf, you can increase the number of books by placing your unwanted books and magazines for other residents to enjoy.
Kitchen&dining
There are 2 system kitchens and 2 commercial-grade table top refrigerators. The top of the refrigerators are wide and perfect for work.
If you love cooking, the kitchen is full of wonderful equipment.
A water ionizer is also directly equipped with the water-pipe, producing alkali ion water.
The water produced is great for your health, and can be used for both drinking and taking showers.
Microwaves, toasters, blenders, rice cookers, cooking utensils, dishes, and etc., are also available.
T-fal products and coffee machines are also available.